Dr. Ashley Russell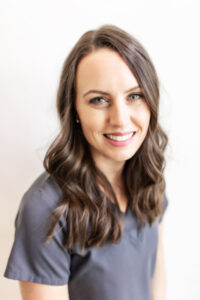 Dr. Ashley Russell grew up on the beautiful Gulf Coast in Fairhope, Alabama. She graduated from Birmingham-Southern College in 2009 with her B.S in Biology-Psychology. She then went on to complete her dental education at the University of Alabama at Birmingham in 2014. Following graduation, she worked as a general dentist for two years in rural communities all across Alabama. Then in 2018, she completed her advanced specialty training in pediatric dentistry at the Louisiana State University School of Dentistry and Children's Hospital of New Orleans in New Orleans, LA. Dr. Ashley also became a board-certified pediatric dentist in 2019 and is a member of the American Academy of Pediatric Dentistry. She moved to Knoxville in the fall of 2019 and is thrilled to call East Tennessee her home now. Dr. Ashley loves helping children learn healthy habits from a young age and wants all of her patients to develop a love of going to the dentist!
In her free time, Dr. Ashley enjoys spending time with her fur baby Jude, a very energetic and sweet Boykin Spaniel, and her boyfriend, Will. She also enjoys hiking and exploring the beautiful mountains of East Tennessee, traveling and trying new restaurants, exercising, reading, and visiting with friends and family as much as possible.
Dr. Breanna Costa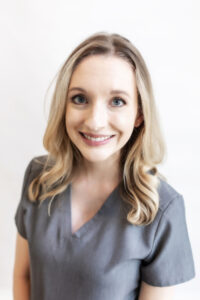 Breanna Costa D.D.S. is from Chattanooga, TN, and enjoys living in East Tennessee. She attended the University of Tennessee at Chattanooga where she received her Bachelors in Chemistry. Dr. Bre continued her education at the University of Tennessee College of Dentistry in Memphis, TN, and graduated in 2016.
After dental school, Dr. Bre moved back to Chattanooga where she worked until moving to Knoxville in the spring of 2018. Dr. Bre greatly enjoys dentistry and working with children. Her goal is to make treatment comfortable and fun. She is happy to be a member of the East Tennessee Pediatric Dentistry team and is looking forward to meeting your family.
Dr. Bre continues to study and learn about new techniques and equipment through continuing education. While not working, Dr. Bre enjoys getting outdoors, hiking and cycling. She enjoys spending time with her husband, son, and Cavalier King Charles Spaniels, Maggie, and Arthur.